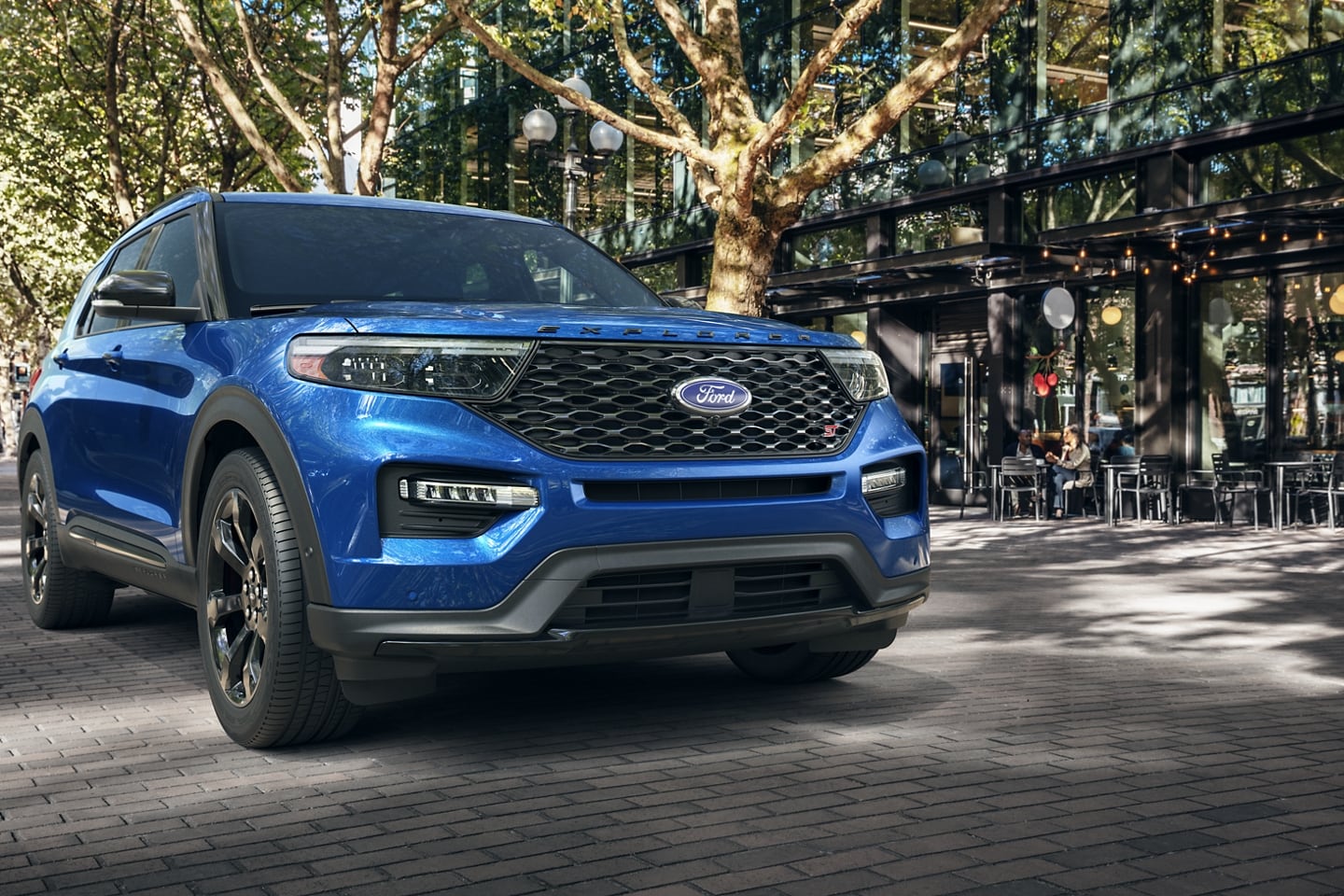 How To Sell My Car in Colorado
Columbine Ford will pay top dollar for your vehicle!
When it comes to selling your car, you may not be exactly sure what the best route is – private sale or to a dealer. Whether you are solely focused on top dollar, or looking for a low-stress, quick, and convenient experience, you should consider selling your car to a dealership.  A lot can be said for the time and hassle it will save you. Plus, at Columbine Ford, we make it as simple as 2 steps and 10 seconds.
Figure Out The Value
Once you have decided that you want to sell your vehicle, the first thing you must do is to determine how much it is worth. Several sites have used car valuation tools, such as Kelley Blue Book, the National Automobile Dealers Association, and Consumer Reports. These sites are helpful but remember to be used only for guidance. First, these sites use information you provide and compare it to their data to estimate your car's value, but the number they spit back isn't an offer to buy your car for that amount. Second, be honest. Are you estimating your car's value as "Good" when it's an awful lot more like "Fair"? Be sure to be honest with yourself about your car's condition. Third, online calculators don't account for factors like your area, like climate, weather, gas prices, and demographics, resulting in fluctuations in the used car market.
If You Can Fix It Up, Do It
When selling your vehicle, it makes sense to make some minor repairs. If anything significant is wrong, like engine or transmission problems, it's not worth the time or money you'll spend to get those fixed. The issues will be deducted from the value of your car, but paying money upfront to fix them won't add value to the vehicle, and you'll likely spend more than you'd lose. That said, it is worth fixing minor flaws, like burned-out lightbulbs, small scratches, or small oil leaks.
Clean It Up
When selling your car, no matter to who, if it is filthy, it will understandably be assumed that you didn't put much effort into maintaining your vehicle, and your offer will probably be on the low end of the range as a result. Well-maintained cars are worth more, and it's hard to argue that you stayed on top of regular oil changes if you didn't notice or care that your car smells like a fast-food fryer, or worse, an ashtray. There is no need to invest in a professional detailing job unless you're trying to impress the dealer and get top dollar or if your car is genuinely disgusting and cleaning it yourself is beyond your skillset or level of motivation.
Get Your Paperwork Together
If you want to streamline your process even further, be sure to have your vehicle title with your if you have it. However, if you are still making payments on the vehicle and the financial institution still holds the title, you can still make a deal with a dealership.
Save Time with Columbine Ford
Selling your car to Columbine Ford means you will not have to deal with texts or emails from Craigslist users, no lowballers on Facebook Marketplace, no strangers ringing your doorbell, and wasting your time.
Columbine Ford will Pay Top Dollar for Your Car
Columbine Ford pays top dollar and wants you to look at the same data we do to determine what your car may be worth. In 2 steps and 10 seconds, you can skip the tireless research process and guesswork.