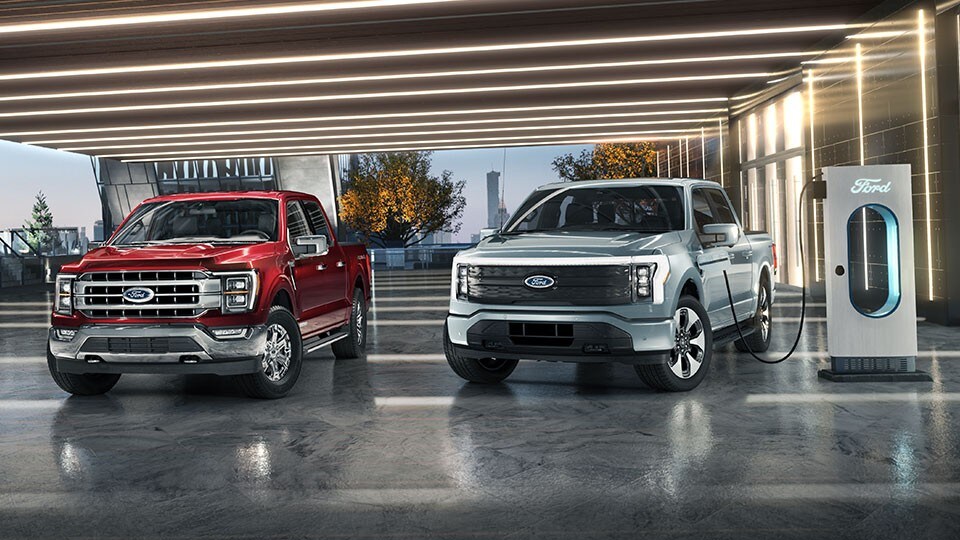 How to Save on Gas in Colorado
Get the Most Mileage out of your Ford
Everyone is spending more and more on gas, with the average American household spending almost double what they did in 2021. Sadly, you can't control gas prices, but you don't need to feel helpless. The team at Columbine Ford has put together a few tips to help you save money at the pump. If you have any questions, please feel free to contact us at 970-625-1680 or
click here
to schedule a service appointment.
Know Where The Best Gas Station Are
The US Office of Energy Efficiency & Renewable Energy has a  gas tracker page, which offers your area's gas prices. Another well-known site is GasBoddy which also has an App for both iPhones and Androids.
Keep Up with Regular Maintenance
According to U.S. government studies, a poorly tuned engine will affect gas mileage by an average of 4.1 percent. Your vehicle's Oxygen Sensors are the most commonly overlooked maintenance item. They can increase or decrease your efficiency by as much as 40 percent. If you're procrastinating about having your oxygen sensor fixed, imagine the money you'll save on gas with a boost in fuel economy.
Join a Fuel Rewards Program
Many gas station chains and grocery stores offer fuel rewards programs. For example, GasBuddy offers a program called Pay with GasBuddy. There are two plans. One is free and offers savings up to 25 cents per gallon. You can also sign up for a paid version. Pay with GasBuddy Premium is $9.99 a month and offers up to 40 cents off per gallon plus 24-hour roadside assistance.
Proper Tire Pressure
According to the US Department of Energy, making sure your tires are correctly inflated can boost gas mileage by 3%. In addition, when tires wear down to 1/16th of an inch, they're considered "bald" and should be replaced immediately. If you require new tires, then head over to Columbine Ford for the best tires for your specific model at the best price possible. Our service department offers significant tire deals on 16 quality name brands. All of which are designed to make the most of your vehicle's performance, saving you time and money.
Do Oil Changes Affect Gas Mileage?
Yes. Regular oil changes can increase your car's fuel efficiency. As new oil circulates through the engine, the lubrication of the metal components improves engine efficiency and allows it to operate more effectively and consume less gas. Plus, as oil ages, it starts to break down, and it will begin to leave deposits on the engine's interior surfaces. These deposits are known colloquially as "sludge" or "scaling." Suppose you haven't gotten an oil change in a while. Then, head over to Columbine Ford and ask for The Works package. With this package, you receive a complete vehicle checkup that includes a synthetic blend oil change, tire rotation and pressure check, brake inspection, Multi-Point Inspection, fluid top-off, battery test, filter, belts, and hoses check.
Quality Ford Service Center in Colorado
If you would like one of the services as mentioned earlier or any other service performed on your vehicle no matter the make, please schedule an appointment with the award-winning service department at Columbine Ford. Our technicians have been factory trained and certified, so they know your vehicle inside and out. Plus, we provide service tips and tricks for you to remain in the know about what car maintenance is needed. Our team at the Columbine Ford Service Center is always here to help. Please call 970-625-1680 to schedule an appointment today.