Holiday Driving Tips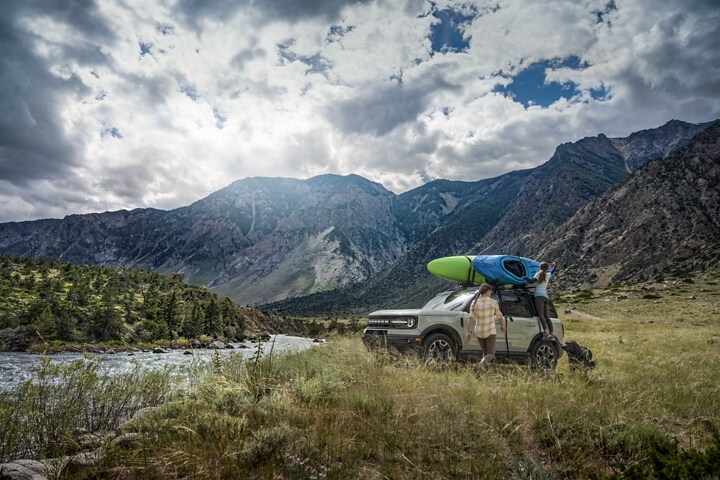 Holiday Driving Tips
Written by Columbine Ford
No matter where you're heading this holiday season, if you are traveling, you will soon be aware that everyone else is traveling too. Whether you are celebrating the season with family or friends, the Christmas season is one of the best times of the year. With all the holiday excitement going on, it becomes vital to keep safety at the top of your list. If you plan to drive a great distance during the holidays, there is a lot to consider especially if there is some winter weather in the mix. Here are some safe driving tips to keep you safe while traveling this season.
Be sure you get your car serviced
One of the best things you can do before you venture out for the holidays is to make sure your vehicle is up to date on its maintenance and is in good working order. Luckily we can help with that! Head down to Columbine Ford and schedule a winter maintenance check-up with our highly skilled technicians. If your trip is going to involve a lot of snow, you might want to include a set of snow tires along with getting an oil change or tire rotation. Be sure to make an appointment at Columbine Ford before you head out for the holidays.
Adjust your travel time
Be sure to give yourself enough time to get to your destination. Rushing or driving fast, especially in bad weather, is a bad idea and can lead to accidents. Avoid this by planning a longer trip that might be filled with family sing-a-longs, road games, or sniffing presents to pass the time. After all, we know you are eager to get to your destination, but getting there safely is the key.
Get practice on winter driving
If it has been a long time since you have driven in snow, it might be time to get some practice in before you set out on your holiday excursion. Try practicing in an empty parking lot so you can practice stopping and turning in the snow. It will give your muscles and your mind a refresher on how to drive in the winter weather. It can also serve as a real confidence booster if you have to travel a long distance over the holidays.
Make sure your vehicle is protected
The holiday season is reserved for fun, and it can be easy to forget that your vehicle is prone to break-ins or theft. Ensure your vehicle is well protected from break-ins by getting a theft protection device, or you can do some simple things such as moving your valuables to your trunk and parking mindfully. This way, you can spend less time worrying about your valuables and spend more time singing yuletide carols and sipping eggnog.
Use technology
Using technology can help you travel smarter and get to where you're going more efficiently. You might want to think about getting a road trip app for your smartphone, which will help you plan out your route. If possible, do some research for heavy traffic times for city areas that you'll be passing, so you avoid the most congested times. You're also going to want to make sure your cell phone is nicely charged, so be sure to bring along an extra phone charger. This is particularly helpful if you ever get into an emergency, such as being stranded on the side of the road.
Get your vehicle serviced at Columbine Ford
Before you head out for that holiday road trip, you will make sure that your vehicle is running in perfect condition. Head down to Columbine Ford and schedule an appointment to have your oil change, tires rotated, and winter tires put on. If you need a more serious repair, we can help you with that too! You can make an appointment here at our dealership or
on our website
. We can't wait to work on your vehicle here at Columbine Ford.