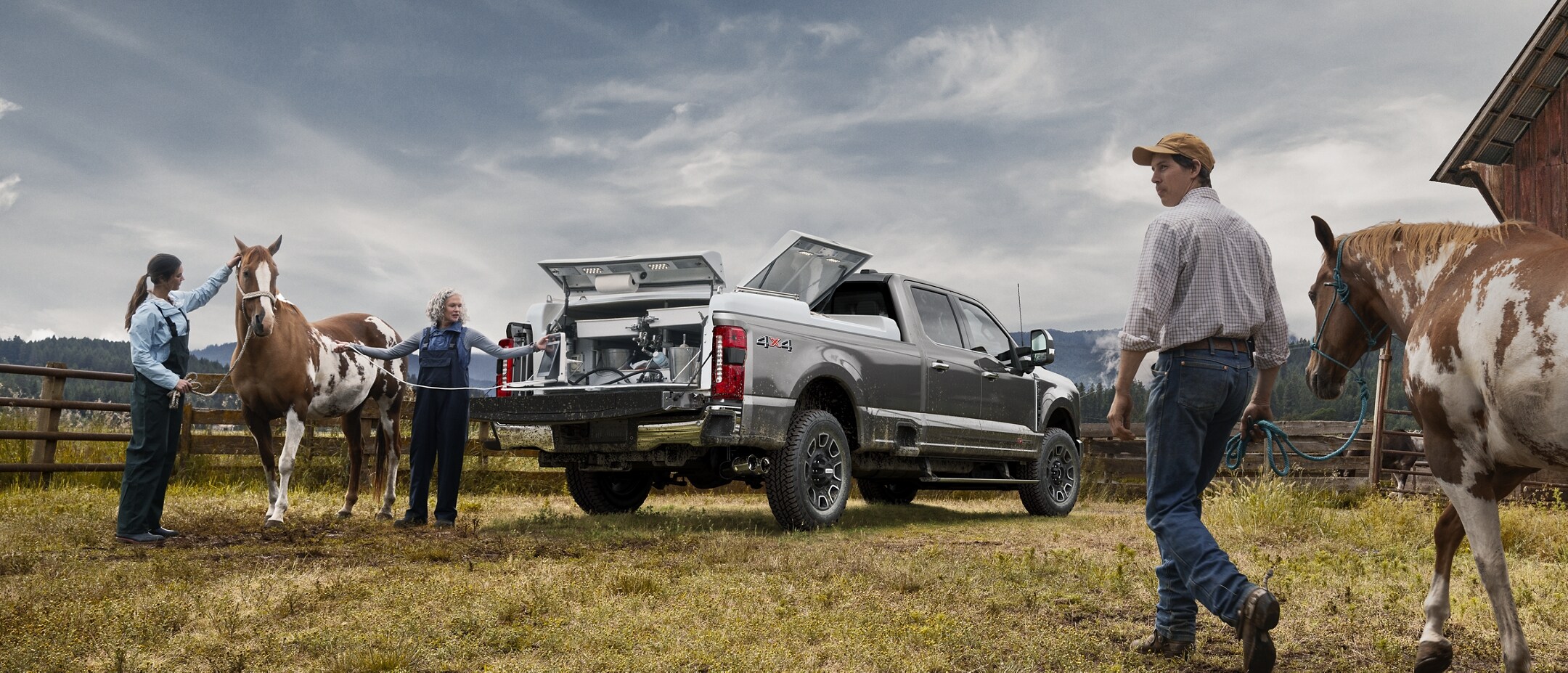 Ford Service Glenwood Springs CO
Columbine Ford is the dealership for you if you are in the Glenwood Springs CO area. Our specially trained technicians have the skills, tools, and technology to fix your vehicle, no matter its condition. Our knowledgeable service team is always happy to help you with all of your vehicle needs. Our friendly technicians will help you with any of your maintenance needs such as tire rotation, oil change, and more. As well as getting your vehicle back on the road in a timely manner. Our technicians can also assist you with even your most difficult vehicle problems! Here at Columbine Ford, we are happy to help you with any of your vehicle questions or concerns. Looking for a specific part? No problem! We can find you the part you're looking for as well as order it for you and receive it in a timely manner. Read on to learn more about our service center here at Columbine Ford.
About Glenwood Springs CO
Glenwood Springs is the county seat of Garfield County, Colorado. Glenwood Springs is located at the merging of the Colorado River and the Roaring Fork River. These rivers thread together to create the Roaring Fork Valley and a series of smaller towns located along the Colorado River. Glenwood Springs is historically known for its vacationers with diverse natural amenities as well as the hot springs. In 1904, apples and peaches from a nearby town called Silt won first place at the St. Louis World's Fair. In Garfield County, the strawberries did so well that Glenwood Springs decided to host their first-ever Strawberry Days Festival. This festival is Colorado's oldest festival. In 2022, a special 3-day celebration was held to celebrate the 125th Strawberry Days Festival.
Schedule Your Service Appointment Columbine Ford
Let our trained and friendly technicians take a look at your Ford. If you are looking to have your vehicle serviced with us here at Columbine Ford then please set up an appointment. You can set up an appointment with us by contacting us via phone. Or, if you prefer you can easily visit our website and set up your appointment by filling out our online form. We look forward to working with you here at Columbine Ford.
Our Online Service Specials
Consider checking out our online service specials. Make your next service visit more affordable by always keeping an eye out for our latest and updated service specials. There are a variety of ways to save during your next visit whether it be on an oil change, tire rotation, tire alignment, and more. We also offer special offers on parts and accessories for your vehicle.
Find The Parts You Need at Columbine Ford
Need a difficult-to-find part or accessory? Or, are you unsure of what part it is you need? You can call our experienced and very knowledgeable parts department with any questions or concerns that you may be having. You can give us a call anytime during our business hours. Or, you can fill out our simple online part forms to get in touch with the friendly staff in our parts department. Our team is always here, happy, and ready to assist you!
Simple service for your Ford located near Glenwood Springs CO
Our excellent service team has what it takes to create a stress-free service experience for you. Our trained technicians at our service center have the training, tools, and technologies to fix your vehicle and keep it in its best condition. We can do anything from routine maintenance to more complicated mechanical fixes. Our online parts form creates a helpful and easy means of getting you started. Or, you can give us a call here at Columbine Ford. We look forward to hearing from you soon!
Columbine Ford Services
Columbine Ford has a variety of useful service and parts resources right on our website! Here are a few of them:
We also serve the following areas with vehicle repair, maintenance, and parts: