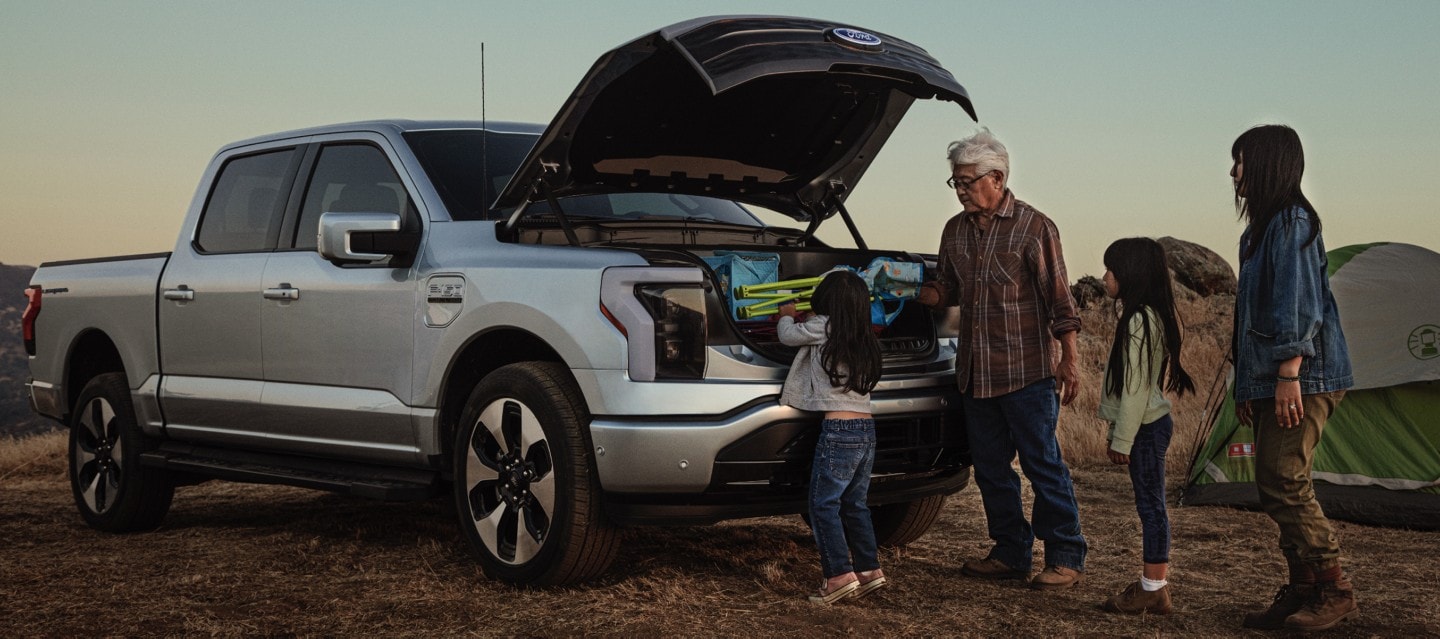 Ford Financing Options Colorado
Sourcing the appropriate financial options is a critical component of the car-buying process. But, with so many options available, how do you know which one is best for you? Columbine Ford works with Ford Financing to offer various financing options for you to purchase or lease your next Ford. After you have shopped and located the Ford vehicle that fits your lifestyle, feel free to contact our financial experts, who will happily go over all the options below with you.
Standard Purchase
When you finance a car with Ford, you are taking out a loan that you repay over time. Finance a new, used, or Certified Pre-Owned Ford builds equity toward your next Ford purchase while enjoying no mileage limitations and the freedom to customize your vehicle. Financing terms can range from 12–84 months, and you can choose the payment schedule that best fits your needs. When you finance your Ford, you don't have to worry about mileage limitations, and you can customize your vehicle however you like.
No mileage limitations
Consistent monthly payments
Build equity with each payment
Freedom to customize your vehicle
Flex Buy
A Ford Credit-exclusive payment structure focused on providing lower payments for the first three years compared to a standard retail contract. Flex Buy is offered with 66-month or 75-month terms. The first 36 months of payments are discounted by 15% or 18%, while higher later payments allow your full balance to be satisfied. Flex Buy is financing that fits your budget with no mileage limitations, lower payments for the first three years, and builds equity with each payment.
Two-term choices
Build equity with each payment
Two payment discount choices
Lower payments for the first three years
Red Carpet Lease
When you choose to lease with Ford, you can choose from various mileage options with versatile lease-end choices, making it easy for you to enjoy a new Ford more often. Red Carpet Lease offers multiple terms and eight-mileage options to fit your lifestyle. Enjoy payments that are usually lower than similar-term financing payments and the benefit of driving a new vehicle more often. Every Red Carpet Lease also comes with complimentary Gap Protection.
Multiple mileage options
Flexible options at lease-end
Complimentary Gap Protection
Low initial cost and monthly payments
Ford Options
Exclusive to the Mustang Mach-E or F-150 Lightning, Ford Options provides you with an alternate way to finance with lower monthly payments and a final balloon payment, greater flexibility, and a straightforward return process. After a 36-month or 48-month term, you'll pay a final balloon payment, and you may choose to retain your vehicle, renew into a new Ford or Lincoln or return your Mustang Mach-E or F-150 Lightning to Ford Credit. Additionally, if you want to drive home a Mustang Mach-E or F-150 Lightning, you are eligible for a tax credit and lower monthly payments with Ford Options.
Two-term choices
Lower monthly payments
3 flexible options at lease-end
Eligible for an electric tax credit
Columbine Ford is Here to Help!
From Mustangs to F-350s, Columbine Ford can help you find the Ford vehicle that will get the job done. Once you find your dream Ford you can sit down with our knowledgeable and friendly finance team, who make it easy to secure affordable financing or lease terms when you purchase a new or used vehicle. Our finance experts are committed to finding you the best deal, no matter your credit situation. We work closely with trusted financing sources and can help find you a loan with a low rate and flexible terms.