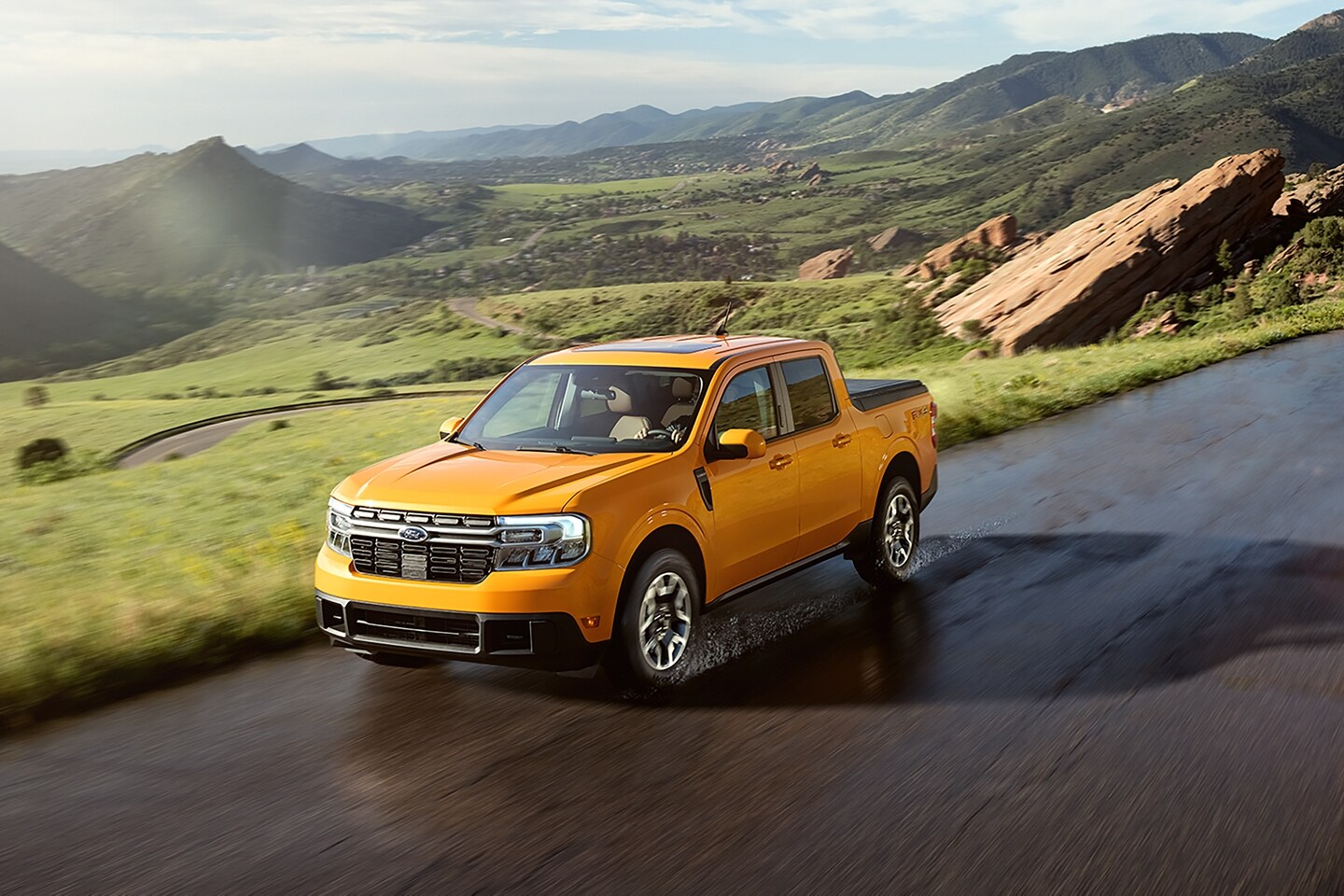 Ford EV Tips for Cold Weather
Buy Ford EV near me
So, you own an electric vehicle, and the weather has turned cold to say the least. We all know that Colorado is not a kind state to live in once these winter months really settle in. If you're cold, imagine how your car feels! Today at Columbine Ford, we want you to understand some of the important tips that are necessary to ensure that your electric Ford is able to perform to the best of its capabilities, no matter the time of year. We are dedicated to our customers, and whether you're driving around in a Ford Maverick, an F-150 Lightning, or a plug-in hybrid offering, we'll do everything in our power to tell you how to keep your electric vehicle in excellent condition during this time of year. All you need to focus on now is reading down below, as we give you the necessary tips. Should you have any further questions, feel free to reach out to our service department!
Park in garage
One of the best things you can do for your Ford EV is find the right place to park it. While many of us can't help but park it outside, any chance you get, you should be parking your EV in a garage. Whether this is at home, or at work, or just during your errands, this is the kind of thing that can make a big difference to the overall health of the battery in this electric vehicle. That's because a temperature difference of even just a few degrees really does change how these vehicles can hold a charge. We highly recommend finding other alternatives to keeping your EV warm if a garage just isn't possible. Trust us when we say, your electric vehicle with thank you for it with all of the range you've been looking for.
Precondition
Many of us, even when we were driving around in gasoline-powered machines, understood the purpose of starting your car ahead of time when it is cold outside. That kind of habit can extend to your electric vehicle. A cold battery will not be able to function as efficiently, and when you precondition your car, it will be able to be fully maximized. You will especially get the benefit of being able to precondition while still plugged in, which means you don't have to lose out on any other kind of efficiency with this system working for you. Don't cut corners, start your EV up sooner rather than later!
Charge strategically
Anyone who owns an EV will have their own kind of charging schedule that they tend to stick to. We normally don't want to tell people how to charge their vehicles, but during these brutal Colorado winters, we believe it would be smart to charge your EV at home, overnight. Not only will be you be getting a full charge in the morning, but by charging the battery at night, you will be able to keep it a little warmer than it might be otherwise if it is not being charged at all. Temperature matters.
Buy a Ford EV at Columbine Ford
Are you ready to join the electric vehicle family from Ford? We know that there is a lot to consider with this kind of decision. However, we also know that we have all of the answers you have been searching for. Allow our sales team to help you throughout this process, and please enjoy all of the electric models that we have in our inventory. Whether it's a truck or an SUV you end up driving home in, we hope that we will see you soon!