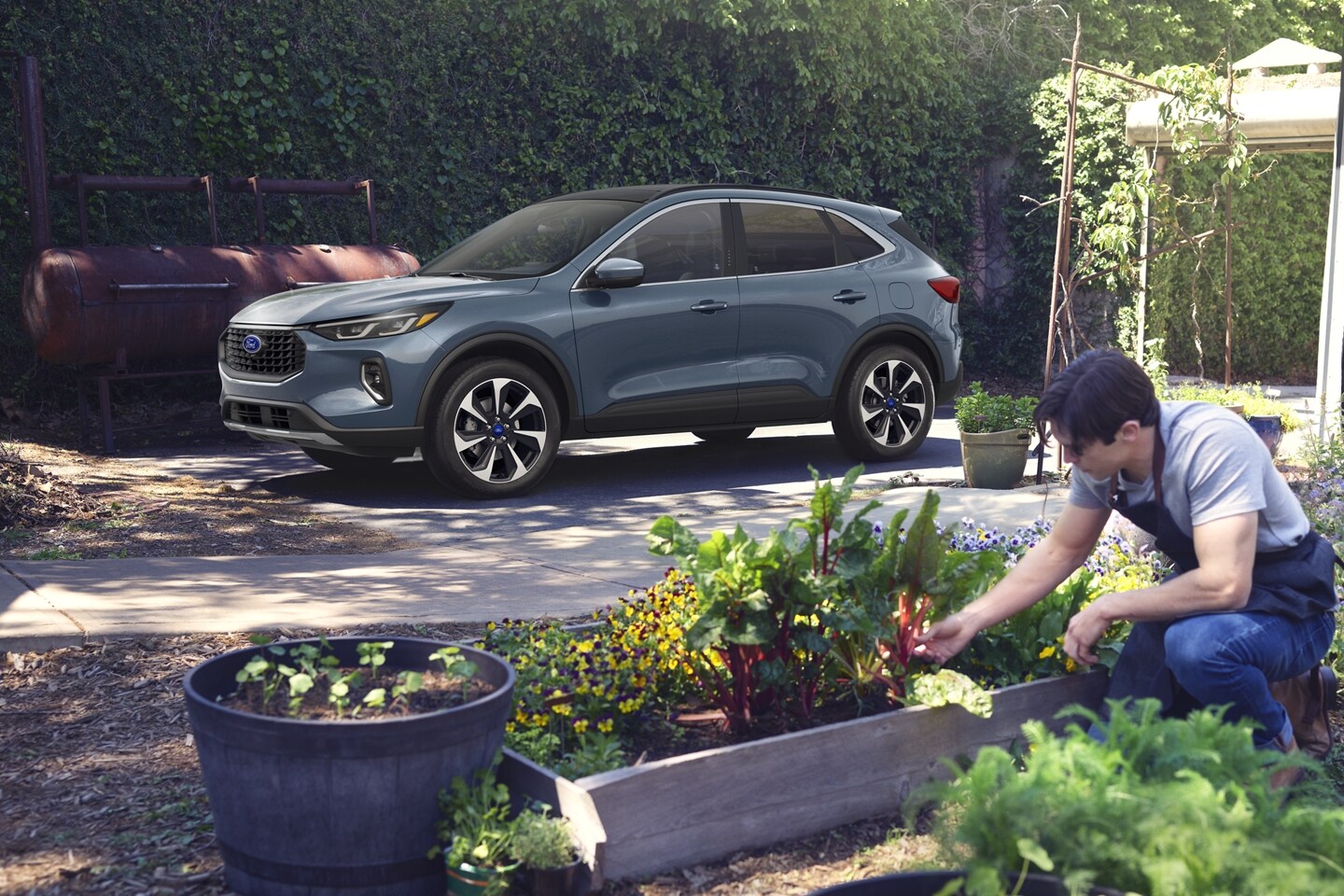 Ford Blue Advantage Certified Used Dealer Colorado
Buy a Certified Used Ford in Colorado
Ford is always doing everything in its power to provide the consumer with the best ways to get behind the wheel of their next ride. One of the ways in which you can own a Ford is by taking part in the Ford Blue Advantage Certified Used program, which is a long way of saying that you can buy a Certified Used Ford model! This entire program has been created to make sure that only the best of the best options are being given this title, and that when you are searching for your next Ford, you'll know which models have passed certain tests in order to qualify. Our goal here today is to provide you with more information on Ford Blue Advantage to make sure that you are aware of just what it takes to be a Certified Ford model.
What levels of certification are offered with Ford Blue Advantage?
When it comes to the Ford Blue Advantage, there are three different levels of certification that are available for used Ford models to achieve. The first of these is a Ford model that has fewer than 150,000 miles on it, and is less than 10 years old. These models go through a 139-point inspection, and come with 11,000 FordPass Rewards points, and a 90-Day/4,000 mile Comprehensive Limited Warranty. Another level, which is specific to Ford electric vehicles, is EV Certified. These EV models have to be less than six years old, and have fewer than 80,000 miles on the odometer. They come with a 12-month/12,000-mile Comprehensive Limited Warranty, and even an 8-year/100,000-mile BaseCARE EV Limited warranty. The final level is Gold Certified, and only Ford vehicles that are less than 6 years old and have fewer than 80,000 miles can be considered. These vehicles go through a 172-point inspection, which is incredibly thorough.
What can I do from home when looking for a Certified Ford?
When you are trying to find a Ford Blue Advantage Certified model, there is actually a surprising amount that you will be able to do from your own home! The first thing we want to mention is the ability to test drive these models on your own turf. What we mean by this is through Ford Blue Advantage, some dealerships will actually deliver a vehicle that you want to test drive right to your driveway, giving you the ability to drive along the routes that you would normally take in your daily life. This kind of comfort really gives you a feel for the ride that you will potentially be buying. After that, you could have the vehicle you actually end up purchasing delivered to your home, too! You may never even have to stop by a dealership.
What are some benefits I gain from a Certified Ford?
Beyond just getting a used vehicle that is like brand new, there are other major benefits that you should know about! One of the best ones is the fact that you will be getting roadside assistance, which you can utilize 24/7. That means that if you end up having issues along a trip, you will always have a number to call to send out some help. Another bonus is the Money Back Guarantee, which lasts for 14 days where you can decide if you want to keep your vehicle or turn it back in for something else. Other perks include a comprehensive limited warranty, and FordPass Rewards Points eligibility that you can put toward maintenance.
Buy a Certified Ford at Columbine Ford
Are you ready to find your next Ford? Do you want a dealership that you can trust? At Columbine Ford, we are always here for our customers to provide the kind of inventory and answers that they may need. All you have to do is stop by or give us a call, and we're ready to make this the best car buying experience that you have ever had.