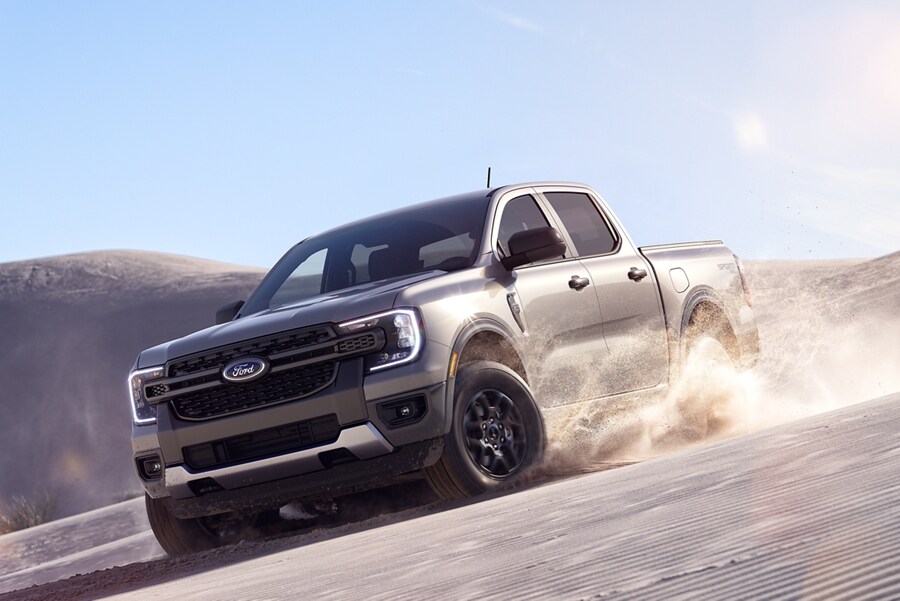 Benefits of Ford Blue Advantage Certified Vehicles
Buy a Certified Ford Vehicle in Colorado
When it comes to getting your next Ford vehicle, we know that there are many different options for you to consider. That's why, here at Columbine Ford, we are doing everything in our power to give our customers the best information possible so they can make the decisions that support their lives. One such option that many people seem to be unaware of is Ford Blue Advantage Certified Vehicles. These are used vehicles that have passed specific tests in order to be granted this distinction. Our goal here today is to bring you more information on what it takes for a used Ford model to become one of these special offerings, and how this could be the best option for you to consider buying!
What do I gain with a Ford Blue Advantage vehicle?
First and foremost, you will be getting a Ford model that has gone through a multi-point inspection, which looks over the entire vehicle to make sure that it's as good as new. Any model who fails this inspection is not given the title of being Certified, which means only the best of the best make it this far. But beyond just getting a like-new Ford in your life, there are a few other benefits that Ford has up its sleeve. You'll be getting Ford Roadside Assistance when you buy a Certified Ford, which is available for you to use 24/7! That means, should you ever find yourself in need of help, you already know that there will be someone there waiting to help you at any point. Another huge perk that we have to mention is the 14-day Money Back Guarantee. So, if you are not thrilled with your purchase for any reason, you have about two weeks to give it back to us.
Where can I test drive a Certified Ford?
Something many people are unaware of, especially when they are trying to find their neck vehicle, is that many dealerships will allow you to test drive a vehicle at home. This means that a dealership can bring a vehicle to your house, and you'll be able to drive it around to places you frequent the most. This way you can actually experience the car how you'll be experiencing it should you end up actually buying it. The more comfortable you feel, the better able you will be to make a final decision that is right for your life. At Columbine Ford, we'll do everything possible to make your life that much easier.
What levels of certification are there?
There are three different levels of certification that you can find through this program. The Gold Certified option is when a Ford model is 6 years old or less, and has fewer than 80,000 miles on it. It goes through the multi-point inspection and is truly the best of the best. Another level is EV Certified, which as you guessed it, focuses specifically on electric vehicles. The final level is Blue Certified, which is with Ford models that are 10 years old or younger and have fewer than 150,000 miles. This inspection is less intensive than the one you'd get with Gold Certified.
Buy a Certified Ford Model at Columbine Ford
We hope that now you have seen just why buying a Certified Ford could be in your best interest. These are the types of vehicles that can suit your budget, while also giving you true peace of mind. No matter what you are looking for, when you choose Columbine Ford, we'll be here to assist you through this process. Our customers are what matter the most!