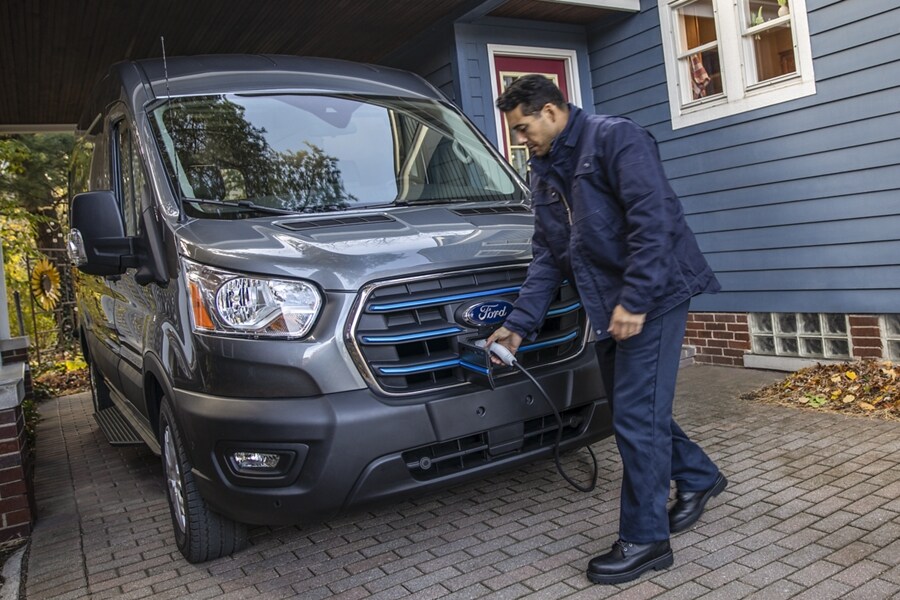 Benefits of Buying a Ford EV in Colorado
Explore Electric Vehicles with Columbine Ford
Electric vehicles are becoming more and more popular and common every year. They first made history back in the 1990s.  The technology was not as great back then and electric vehicles only had a range of about 80-100 miles. With the limited range, the electric vehicle simply didn't catch on back then. But the good news is that our technology has significantly advanced making it possible for these cars to become extremely popular. Columbine Ford has many electric vehicle options such as the Mustang Mach-E, the Ford F-150 Lightning, and the Ford Escape PHEV. With purchasing an electric vehicle comes many benefits such as State and Federal incentives, less maintenance, reduced emissions and so much more. Columbine Ford is here to assist you in making the decision to switch by offering you some of the many benefits of owning an electric vehicle.
Colorado State & Federal EV Incentives
When purchasing your new electric vehicle and joining the new zero-emissions freedom world you can receive state and federal tax incentives. In Colorado, there is a state tax credit for foks that purchase new EVs. The amount varies, depending on the type of vehicle. There is also a Federal tax credit. BEV and PHEV vehicle owners are eligible for a federal income tax credit of up to $7,500. Most electric vehicles are eligible for financial incentives. These incentives lower the overall cost of purchasing an electric vehicle.
Less Maintenance for EVs
Electric vehicles require less maintenance. These vehicles require less maintenance due to the motor, battery, and associated electronic technology within the vehicle requiring little to no regular maintenance. Another reason electric vehicles are less maintenance is that these vehicles have fewer fluids such as oil for the engine. For regular gas engine vehicles, something as simple as oil requires regular maintenance. Electric vehicles have many technologies such as regenerative braking and few moving parts. Regenerative braking significantly reduces brake wear and tear and has fewer moving parts relative to a conventional fuel engine.
Greener Footprint when you Drive an EV
Fuel engines are known to be responsible for a significant source of air pollution and greenhouse gas emissions. With an electric vehicle, you can help contribute to better air quality and help fight climate change. Purchasing an electric vehicle feels good when you help with the zero-emissions movement. Enjoy being the owner of an electric vehicle and help save the world we live in by being "green".
EVs Get Better Performance
When becoming the owner of an electric vehicle you quickly realize the performance differences. Electric cars are fun to drive with their quick acceleration and envied performance. Unlike your old fuel-powered vehicle, electric vehicles have peak torque from a near standstill. Gas-powered vehicles need the "buildup" to reach their maximum power. Electric vehicles also feature excellent handling due to the battery pack being positioned in the center of the vehicle creating a lower center of gravity.
Columbine Ford is your Colorado EV Dealer
Columbine Ford is happy to help you find your new electric vehicle. Change the world and save money with its electric technologies. Check out your state and federal tax incentives to see just how much money you can get by owning an electric vehicle. Get a faster and sportier feel with these electric vehicles which include higher performance greater acceleration, and peak torque. Head over to Columbine Ford to purchase an electric vehicle that best suits your needs.