Spring Car Care Maintenance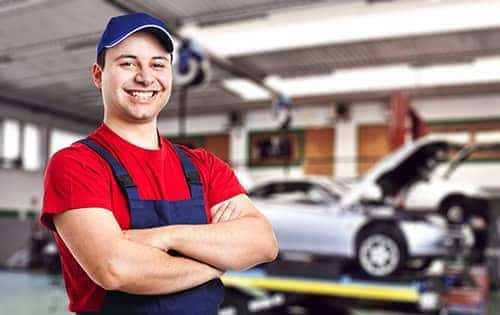 Did you know that April is National Car Care Month? After a season of cold temperatures, road salt, and tons of snow, your car needs a little extra care before hitting the roads for adventure, whether that's heading up into the mountains for some camping or just traveling cross country, we have a spring car care maintenance checklist for you.
Schedule an oil and filter change
Regularly scheduled oil changes help maintain a healthy engine. As motor oil lubricates and cools the engine, it naturally picks up impurities. This good, what's not so good is that oil becomes less effective as it ages. That's why regular oil and filter changes are so important. If it's too old, your motor oil can't do its job and protect your engine.
Check your tire pressure and tread.
Check your tire pressure in the morning before jumping in your truck for the day, and adjust your tires based on that reading. Your tire pressure should match the recommended tire pressure in your vehicle manual. You want to check your tire pressure between winter and spring because of the fluctuations in temperature can also cause fluctuations in tire pressure. Tires can lose 1PSI for 10-degree change in temperature.
While you are checking your tire pressure make sure to check your tire depth. Without sufficient tread, your tires can't grip the road as they were designed to. This can cause problems in wet weather or your ability to come to a quick stop.
Deep clean your lights and replace the bulbs
Have you found yourself squinting while driving in the dark? Well, don't go getting glasses just yet, your headlights might just need a good scrubbing Our headlights get just as dirty as our cars. You can polish hazy headlights with a soft toothbrush, baking soda, and water, or you can bring them into Columbine Ford in Rifle and have our quick lane polish them for you. If that doesn't do the trick, replace the bulbs.
Fix your windshield
In cities where sand and rocks are used on icy roads, motorists often end up with chips and cracks in their windshields. Although these may not seem like a big deal, any damage to your windshield can decrease the overall effectiveness of airbags, seatbelts, roof stability, and your personal safety in the event of an accident. If your windshield has a crack, it's important to have it repaired or replaced immediately.
Lubricate your chassis parts
Many newer cars are "lubed-for-life," but some still require regular chassis lubrication so check your owner's manual. Replacement steering and suspension components may also require periodic lubrication.
Check your belts and hoses
Cold temperatures can harden and/or damage rubber, so it's important to check your belts and hoses for damage. Check your hoses for hardening, softening, leaking, cracks, blistering, or other visual damage, and check your belts for looseness, cracks, frays, or glazing. If you have to replace one of your belts, you may also have to replace the tensioner and pulleys to keep the new belt from slipping.
Check your shocks and struts
Shocks and struts provide a smooth ride and a strong suspension. Identify them under the car and make sure neither is leaking oil or are dented or otherwise damaged
Wash your car
Cleaning your car is for more than looking good driving around town. Washing your truck is also about maintaining its resale value. A good cleaning will reveal minor dings and chips in the paint, which are magnets for costly rust. Columbine Ford highly recommends hand washing instead of the quickie car wash, those quickie car washes neglect important details. You can schedule a detail with the Quick Lane.
Patch chipped paint
Chipped paint on a car? Regular nail polish can do if you are in a bind or order a small bottle from the parts department. Clean grime and paint some over the chips. let it dry completely and repeat if you can see through the first coat.
Check your air conditioner
Even though the air conditioner doesn't get used that often during the winter months it doesn't mean that its power and function hasn't diminished. Check to make sure tepid air isn't just dribbling out. If the AC is weak, it could mean a loose drive belt, a clogged condenser, or perhaps even a leak. Blown AC can be a major, costly repair. But if it's worth the price, do it before the summer swelter arrives.