Ford F-150 FAQs Rifle CO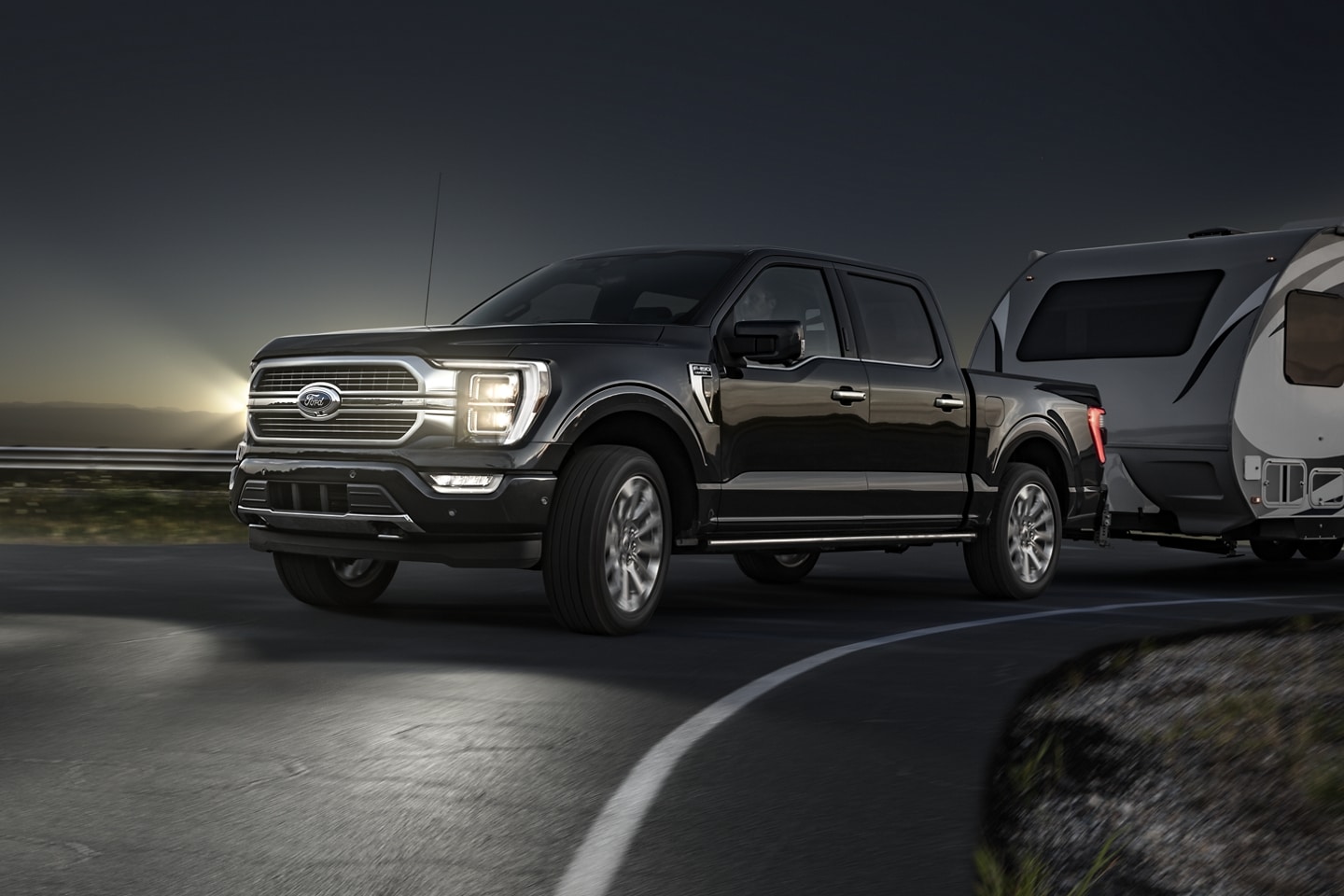 Ford F-150 FAQs
answered by the Columbine Ford
The Ford F-150 has been the best-selling truck in America for 43 years because it consistently offers capability, value, innovation, and choice. In addition, the F-150 gives buyers the convenience of tailoring their trucks to fit their specific needs and budget. Ford has redesigned the F-150 for 2021, updated the styling, and redesigned the interior, which now features a new infotainment system and more work and storage solutions. Therefore, we thought it best to answer some common questions the sales team at Columbine Ford receive with many new options.
How many different trim levels does the Ford F-150 have?
There are seven different trim levels available on the 2021 Ford F-150. Each offers a unique set of features and price points, allowing buyers to choose what they need most. All models are loaded with safety features along with Apple CarPlay and Android Auto and outstanding sound systems. The following list is of the different models available.
XL
XLT
Lariat
King Ranch
Raptor
Platinum
Limited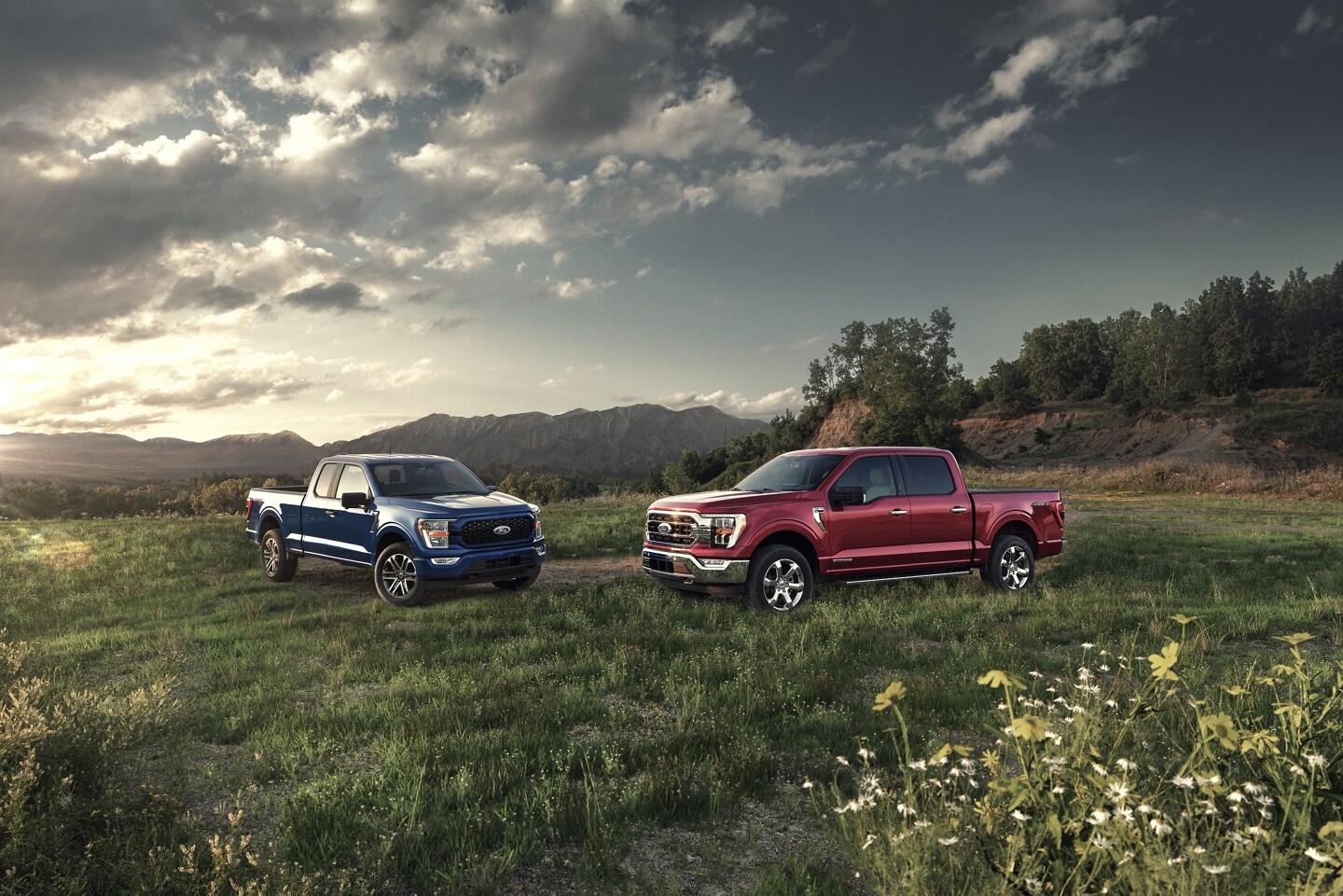 What engines are available on the F-150 and what are their towing capacities?
There are six available engines on the 2021 F-150, all of which offer varying towing capacities. Below you will find the different engines, how much horsepower they offer, and their towing capacity.
3.3-liter V6, 290HP, 7,700 tow rating
3.0 Turbo Diesel, 250HP, 12,100 tow rating
 2.7L Twin-turbo V6, 325HP, 9,000 tow rating
5.0-liter V8, 400HP, 11,600 tow rating
Twin-turbo 3.5L V6, 400HP, 14,000 tow rating
3.5L V6 Hybrid, 430HP, 12,700 tow rating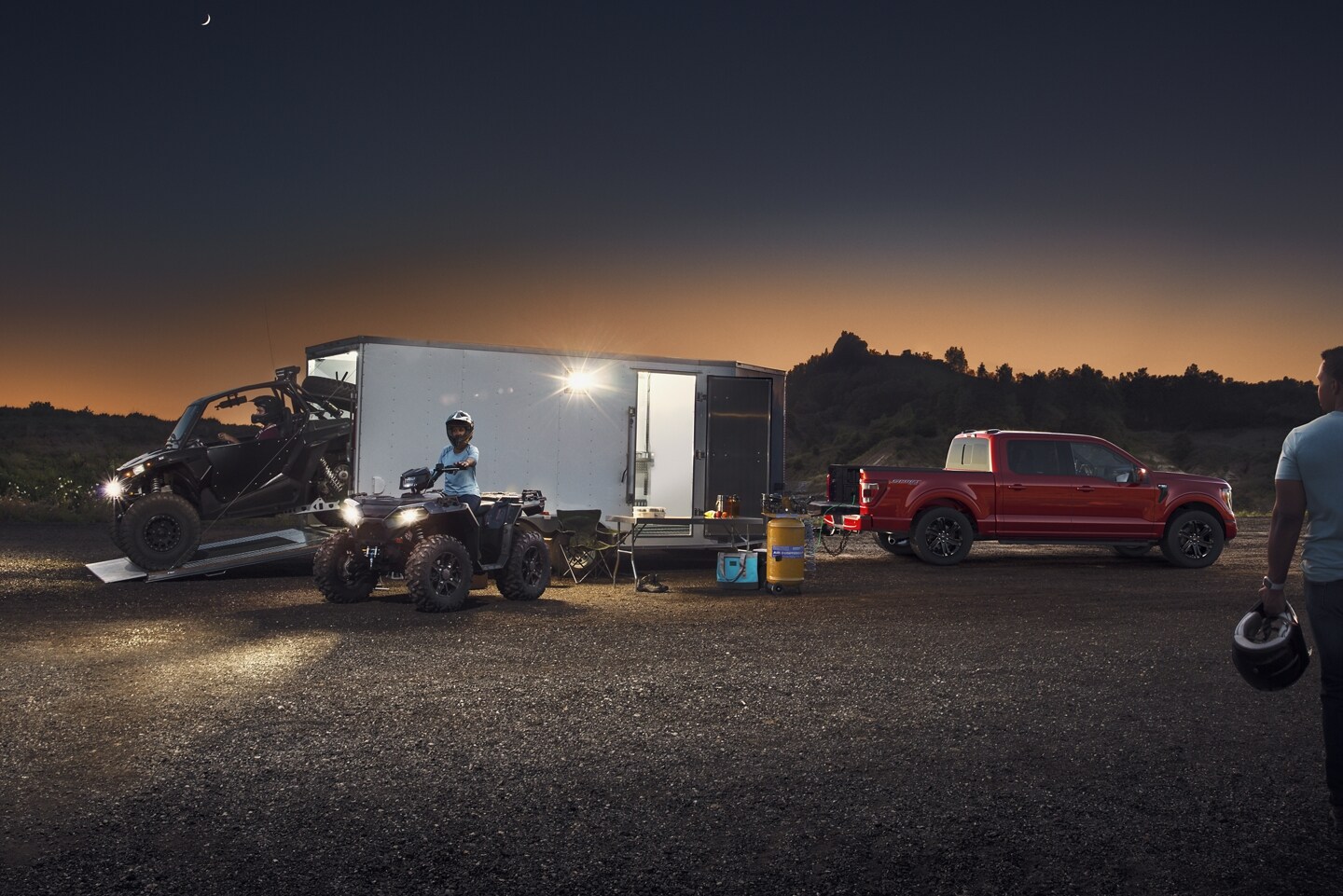 How many transmissions are available for the 2021 F-150?
Ford gave the F-150 two transmissions for 2021. Both are ten-speed automatic; however, with the launch of the Hybrid engine, there had to be a transmission to go with it.
10-Speed SelectShift controlled hydraulic
10-Speed Modular Hybrid Transmission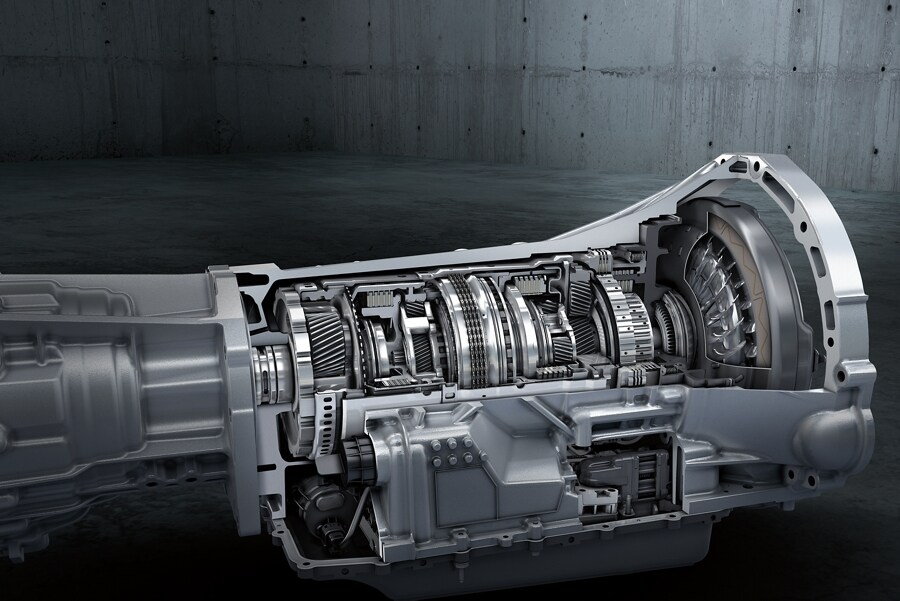 What Bed Lengths are available on the 2021 Ford F-150
There are a few different bed length options available for the 2021 F-150. Ford wanted to provide its buyers with options so that they could choose the best one to fit their needs.
5.5′ bed offered on the XL, XLT, Lariat, King Ranch, Platinum, &Limited
6.5′ bed offered on the XL, XLT, Lariat, King Ranch, Platinum, & Limited
8′ bed offered on the XL, XLT, and Lariat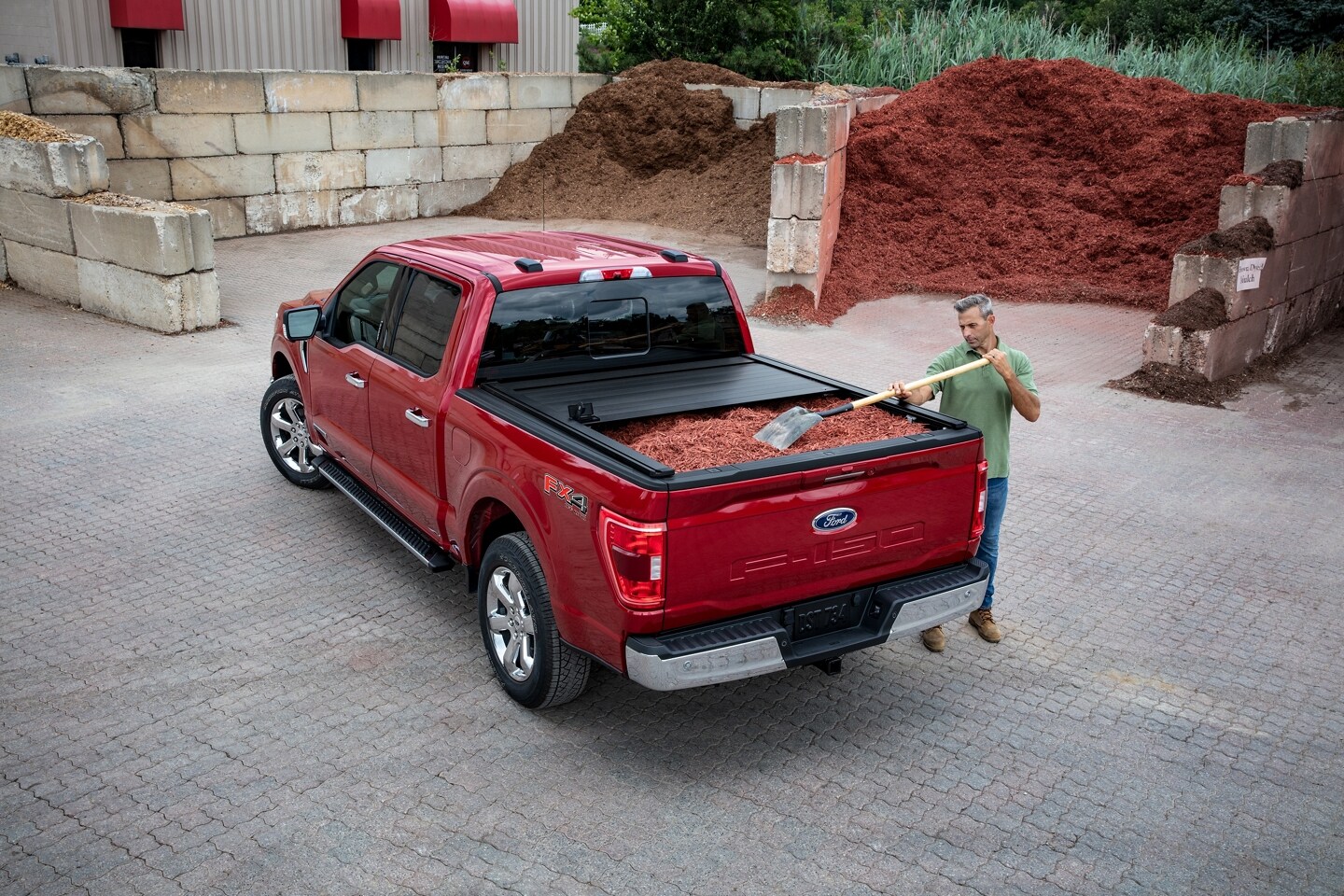 What are the available cab configurations on the 2021 Ford F-150
The F-150 offers buyers three different cab configurations Regular, SuperCab, SuperCrew. Each cab offers its own set of advantages. The following are the cab configuration and the type of doors they offer.
Regular has two standard doors offered
SuperCab has two standard doors
SuperCrew has four standard doors
Columbine Ford has your next 2021 Ford F-150!
If you are shopping for a new Ford F-150 within the Glenwood Springs area, let the sales team at Columbine Ford show you how we do business with the Columbine Ford Promise. Our promise is to our customers and our community that our word is our bond! We believe in honesty, fairness, and transparency, no matter what. This promise is how we have won the Ford Motor Company's President's Award numerous times over the years, and in fact, we have won the President's award the last two years in a row, including 2019. And we've won the Ford Dealer Rater Dealer of the year 6 years in a row. So come and see for yourself!